History of the Team
The Midwest Ski Otters were formed in 1995 with just 13 members. They spent their first summers struggling to ensure they had equipment, boats, and costumes so they could perform their water ski shows for the community. In 2001, they added a Jr. Development team to help focus on training the youngest of members the skills necessary to, not only ski, but also show ski. As they continued to grow, they added a Sr. Development team in 2014. This gave adults (and older teens) an opportunity to focus and learn the skills required for show skiing.
The Ski Otters have come a long way since 1995, and their mission and goal remains today what it was back then: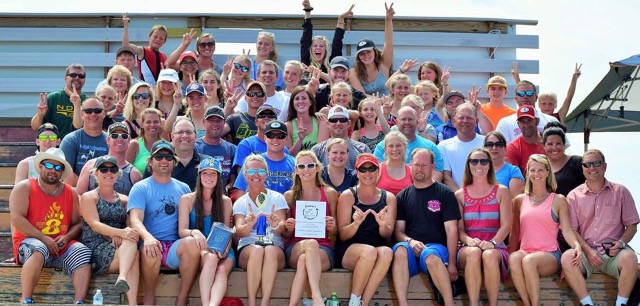 The Midwest Ski Otters Water Ski Team are devoted to providing direction to the young and the young-at-heart, through a positive learning environment of water skiing. We are dedicated to bringing the Twin Cities Metro Area the best in wholesome family entertainment.
Once Upon An Otter
Get ready to have your favorite fairytales come to life on the water, as the Ski Otters present "Once Upon An Otter."  Sit back as Grandpa tells us some of the classic bedtime stories and see first-hand that "skiing is believing".  Whether your favorite character is Snow White, Cinderella, or the Big Bad Wolf, you will get a chance to be part of the tale like never before.  The story will be just as you remembered, that is, just as long as Grandpa sticks to his trusted story book.  Without the book, Grandpa sometimes gets his stories mixed up.  If that happens, it is almost certain that anything can occur both on and off the water!