History of the Team
The Midwest Ski Otters were formed in 1995 with just 13 members. They spent their first summers struggling to ensure they had equipment, boats, and costumes so they could perform their water ski shows for the community. In 2001, they added a Jr. Development team to help focus on training the youngest of members the skills necessary to, not only ski, but also show ski. As they continued to grow, they added a Sr. Development team in 2014. This gave adults (and older teens) an opportunity to focus and learn the skills required for show skiing.
The Ski Otters have come a long way since 1995, and their mission and goal remains today what it was back then: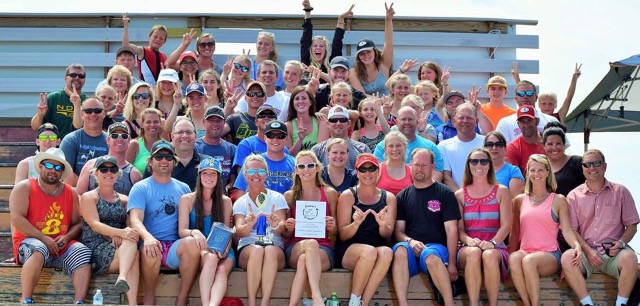 The Midwest Ski Otters Water Ski Team are devoted to providing direction to the young and the young-at-heart, through a positive learning environment of water skiing. We are dedicated to bringing the Twin Cities Metro Area the best in wholesome family entertainment.
How Alexa Stole Christmas
Ever wonder what Santa and his elves do after the Christmas season is over? As they prepare to kick back and relax before getting ready for next season… someone may be trying to steal Christmas! Will Santa call it quits and retire? Will someone else take over Christmas? Not if the elves have anything to say about it. Spend your Sundays this summer watching the action unfold as you hum along to your favorite Christmas jingle and watch the elves, reindeer, and all of Santa's helpers WOW.